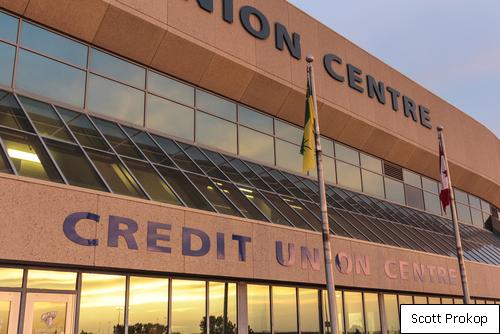 On November 26, 2012, the US Attorney's Office for the Northern District of Ohio reported that Anthony Raguz was sentenced to 14 years in prison and ordered to pay $72.5 million. Raguz was the former chief operating officer of the St. Paul Croatian Federal Credit Union, and the he is responsible for what the U.S. Attorney's Office calls "one of the largest credit union failures in American history."

Investigations found that Raguz issued over 1,000 fraudulent loans worth more than $70 million to over 300 account holders. The loans were issued to account holders in St. Paul from 2000 to April 2010, and Raguz received more than $1 million and other kickbacks for issuing the fraudulent loans. A large percentage of the account holders had little or no assets, income, and/or employment history. The loans were repaid with new loans to false nominees ("Auto Truck Company" for example).

He pleaded to six counts of bank fraud, money laundering, and bank bribery in 2011. Because of his crimes, the St. Paul Croatian Federal Credit Union was forced into liquidation in April 2010, and the National Credit Union Share Insurance Fund suffered a $170 million loss. The money laundering charges are connected to Raguz drawing checks worth $371,800 from his St. Paul account to The Vanguard Group.

Steven M. Dettelbach, the U.S. Attorney for the Northern District of Ohio, stated: "Leaders of financial institutions such as this must be held accountable for their actions. As COO, Mr. Raguz's corrupt actions cause enormous hardship for innocent depositors, and Mr. Raguz will spend more than a decade in prison for those actions."

Stephen D. Anthony, the Special Agent in Charge of Cleveland's FBI Field Office, stated: "The St. Paul Federal Credit Union collapse resulted in one of the largest credit union failures ever investigated in U.S. history. This complex, large-scale investigation transcended international borders and will continue until all those involved are brought to justice."

Source: Federal Bureau of Investigation
Comments
comments