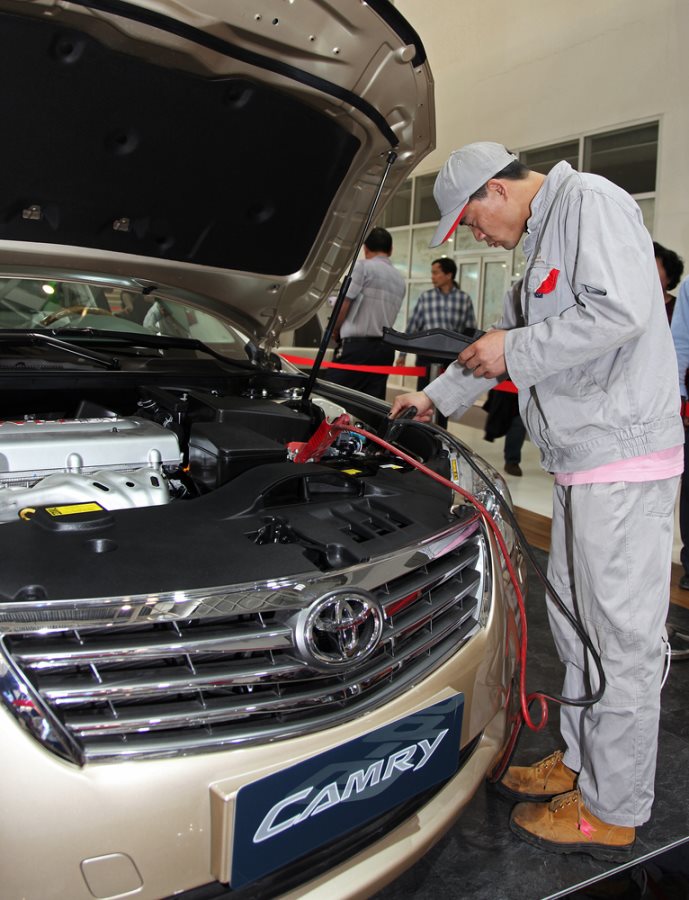 Japanese automakers Nissan, Honda, Toyota and Mazda are on the verge of recalling roughly 3.4 million cars due to airbag defects.
Toyota announced it was recalling 1.7 million cars throughout the world, including many popular models, such as the Corolla, Matrix and Camry models. Nissan recalled roughly 480,000 cars while Mazda is undergoing a recall of another 45,000 vehicles.
Honda, which is recalling more than 1.1 million vehicles, said the recall was mandatory to replace passenger front airbags.
"It is possible that the passenger front airbags in affected vehicles may deploy without the necessary pressure, which may result in the rupturing of the inflator and subsequent injury," the company announced via a statement.
Many of the recalled automobiles appeared to be from earlier models, including 2001, 2002 and 2003 years.
Honda announced it was aware of one crash in which the vehicle's passenger front airbag casing had ruptured after being deployed after only a marginal amount of pressure. Honda claimed it was not aware of any fatalities or injuries that resulted from the defect.
In response to the announcement of the massive recalls, Takata shares plummeted, at one point dropping more than 15 percent before recovering to close down just above 9 percent.
The recall, while massive, is not without precedent. The United States alone has gone through 13 recalls of more than three million units, according to various reports from auto safety organizations.
For Toyota, the recall represents another blow to its carefully cultivated reputation for efficiency and quality. The automaker announced in October of last year a recall of roughly 7.43 million vehicles due to a power window defect that posed a direct fire risk.
Toyota's largest recall came in 2010, when more than 8 million vehicles were brought in for a potential issue involving sticky gas pedals. During this recall, dealers were asked to suspend sales of eight Toyota models, which subsequently led to a temporary manufacturing suspension of those models.
Source: AP
Comments
comments