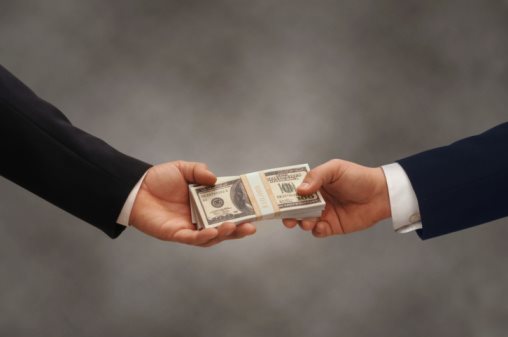 What is a Pell Grant?
A Pell Grant is a government grant furnished by the United States Department of Education that helps students who could not normally afford the luxury of a secondary education, the opportunity to attend college or, in some cases, post-bachelors degree education.
The federal Pell Grant helps 5.4 million individuals pay for college every year through the United States Department of education, which allots $17 billion a year towards the funding of Pell Grants.
The yearly allowance for funding for Pell Grants is a maximum of $5,550 dollars per student. Prior to the 2011 amendments to Pell Grants a student who meets the hardship requirements under Pell Grant eligibility was permitted to receive two allocations of money per year for the funding of post-secondary education. Under the new amendments that has decreased to one dispersement a year equal to $5,550.
Pell Grants were established by the United States Department of Education in 1965 as an aspect of the Higher Education Act of 1965. The goal of the act was to supply those individuals who would not normally be able to afford post-secondary education the opportunity to do so. Pell Grants are unlike loans in that they do not need to be repaid. They are considered to be the first step in post-secondary education funding.
In addition to Pell Grants a student attending post-secondary education will want to supplement the rest of their post-secondary education with student loans through the government and private institutions. Lending through the federal government, through Sallie Mae will result in low interest rates whereas going through a private institution will result in higher interest rates and more difficult repayment plans.
When looking to fund post-secondary education you will want to first get your Pell Grant. If you still need money to fund your annual post-secondary education tuition then you will want to analyze how much money you will need. If the amount you will need to cover the rest of your annual education is low then the best option is to look for part time work. You may also consider part time education and work a full time job. The benefit of this is that you will not incur student loan debt. Student loan debt can be overwhelming, especially for someone recently out of college who is having trouble finding acceptably paying employment in todays harsh employment environment.
If the money you need for post-secondary education is much more than is covered by the Pell Grant and any part time work you may want to consider a government loan. You can apply for government loans, including your Pell Grant, through filling out a FAFSA application. This will allow you to get the funding you need for your post-secondary education while paying a low interest rate upon graduation.
There are two main types of government loans. The first are subsidized and the second are not. The subsidized loans are the first type you will want to get from the federal government's department of education, through Sallie Mae. The amount that will be allotted per student through subsidized loans is low, but usually allows around $12,000 per year. The benefit of these loans is that they do not garner interest until the completion of your education. For example, if you borrow $36,000 over 3 years for your college education starting in 2011 you will not be charged interest for the school years ending in 2012, 2013, and 2014., but upon your graduation in 2014, or if you leave your educational institution before graduation, then your interest will start accumulating.
In contrast, unsubsidized loans through the federal governments department of education will begin accumulating interest upon the time that your loans are dispersed to you. Because of this reason it is always beneficial for students to avoid unsubsidized loans through either the federal government department of education or through a private lending institution.
Because of these reasons, when you are beginning your grant and loan process you should look to take advantage of the Pell Grant, and any other grants that you may be applicable for either through the state or federal government and private entities. If you are ineligible for the Pell Grant or any other grant or scholarship, or that amount is deficient for your complete educational year, then you should apply for subsidized federal loans through the department of education. Only if you need more funding should you even think about unsubsidized loans and those should be gotten through the department of education if at all possible. Private unsubsidized loans should be your last resort.
How to Qualify for a Pell Grant
The process for qualifying for a Pell Grant requires some paperwork and the tracking down documentation and information pertaining to both you and your families income. Individuals who are eligible to receive government funding for post-secondary education through a Pell Grant must meet certain requirements. An applicant must be a United States citizen, must not be in default on any other student loans through previous education, must not have been found guilty of any drug related offenses including possession, distribution or selling of a controlled substance and must be a high school graduate.
If an individual meets these requirements then he, or she, will be eligible for a to apply for a Pell Grant through the United States Department of Education. This is done by completing and filing, in a timely manner, a FAFSA application. The FAFSA form, or Free Application for Federal Student Aide may be downloaded and printed from the United States Department of Education website by going to www.fafsa.ed.gov.
The FAFSA form will require you to input information including your income,and if you are a dependent, your families income; the cost of attendance of the educational institution; your status as a full time or part time student; and whether you will be attending post-secondary education for the whole year or on a semester basis. You may only receive one Pell Grant for your post-secondary education per year, no matter how many post-secondary institutions you may attend in that given year. You may only use a Pell Grant for your first bachelors degree or some post-bachelors degree education and license, such as teaching.
By filling out the FAFSA form the department of education will properly be able to assess your need based on your, and your families, income. The eligibility under FAFSA will also analyze your expected family contribution which is calculated based on your household income, number of students from the household in college, and your families net assets (not including 401ks).
One exception to requiring a certain need to qualify for funding under the Pell Grant is if you are a child of a member of the armed forces who has fought, and died, in either the war in Iraq or Afghanistan. This is limited to individuals who were 24 or younger at the time of their parents death and that death occured during those conflicts at or after September 11, 2001.
In its current form, a FAFSA form will consist of 130 questions based on the student and families income and dependency. None of the questions address the issue of race, religion, or any other aspect that may be considered to insinuate any other motive other than need based.
Current FAFSA amendments
Under the 2011 amendments to FAFSA and Pell Grants there are a number of changes. Under the current regulations, and as a result of the budget cuts of 2011, the amount of federal funds that the United States Department of Education is allotted to spend on Pell Grants has been cut by $5.7 billion. This means that the average allotment per student will drop by $845 per student per year. In addition, over 1.7 million students who are not eligible for the full amount under the previous legislation are cut out entirely from eligibility for Pell Grants.
Comments
comments