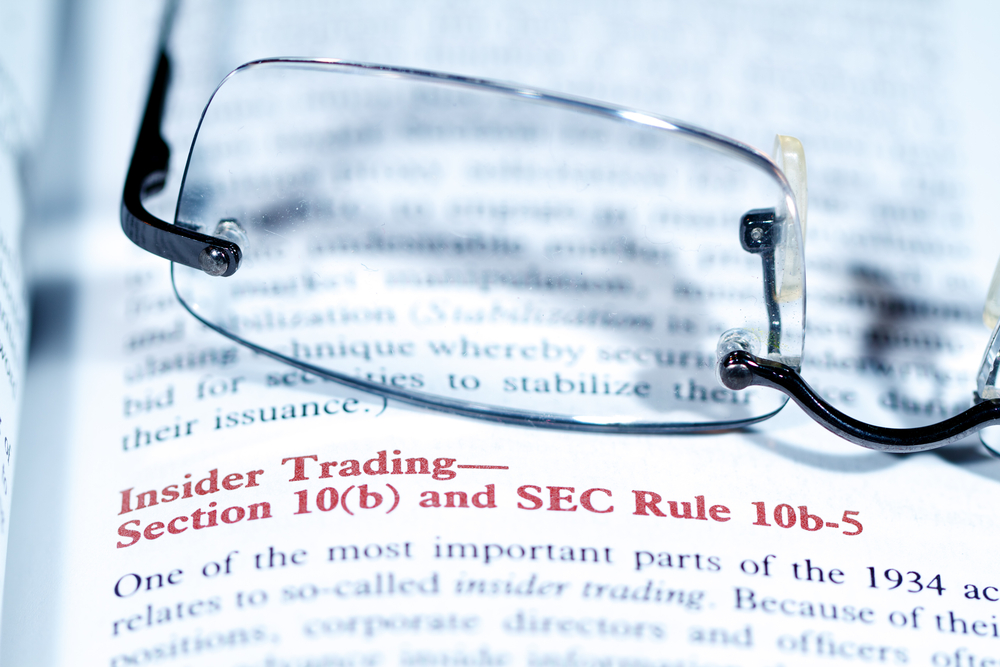 Federal investigators, on Friday, charged Michael Steinberg of SAC Capital with securities fraud to which he pleaded not guilty.
The high-ranking trader at SAC Capital—the powerful hedge fund run by multi-billionaire Steve Cohen is at the center of an insider trading investigation—was formally charged with securities on Friday, according to the Federal Government of the United States.
Mr. Steinberg, a prominent portfolio manager with the hedge fund is facing five counts—including securities fraud—for allegedly short-selling tech stocks Nvidia and Dell based on inside information, according to documents for the U.S. Attorney's Office for the Southern District of New York.
Steinberg pleaded not guilty in federal court and posted bail of $3 million. The trader's next court date is set for May 3rd.
"As alleged, Mr. Steinberg was another Wall Street insider who fed off a corrupt trail of confidential information cultivated by other professionals who created their own rules to make obscene amounts of money," said U.S. Attorney Preet Bharara.
Steinberg was arrested at 6 in the morning at his Manhattan residence; FBI officials claim that Steinberg was at the center of an elite criminal circle, where corruption and cheating were rewarded with million-dollar payouts.
Steinberg's lawyer, Barry Berke insists that the Wall Street trader is innocent. "Mr. Steinberg did nothing wrong; his trading decisions were based on detailed analysis and information that he understood had been legitimately obtained through the channels that institutional investors rely upon."
The charges of securities fraud come on the heels of a settlement reached on March 15th of this year between the Securities and Exchange Commission and SEC.
On March 15th, two sectors of SAC Capital agreed to pay $614 million to the SEC to settle insider trading charges. The settlement, which was the largest in SEC history, required hedge fund advisory firm CR Intrinsic Investors to pay roughly $600 million in fines for making $275 million in illegal profits or to avoid losses and Sigma Capital to pay $14 million for trading based on nonpublic information.
The SEC stated that Steinberg worked at Sigma, where he allegedly received illegal tips from an analyst who is being charged by the U.S. Attorney's office as being a co-conspirator. The SEC claims that Steinberg's "illegal conduct" netted north of $6 million in profits and avoided significant losses.
The investigation focused on conversations from 2008 between the analyst and Steinberg. The indictment accuses the analyst of telling Steinberg that an employee at Dell warned him the company was going to miss its earnings projections, prompting Steinberg to sell short 30,000 shares before the stock dropped 13 percent.
The analyst allegedly emailed Steinberg saying, "please keep this information to yourself," to which Steinberg replied, "Yes, we would never divulge information like this, so please be discreet."
Steve Cohen, the founder of SAC Capital, has not charged, though investigators have been circling him for months, looking for signs of insider trading.
Source: Associated Press
Comments
comments