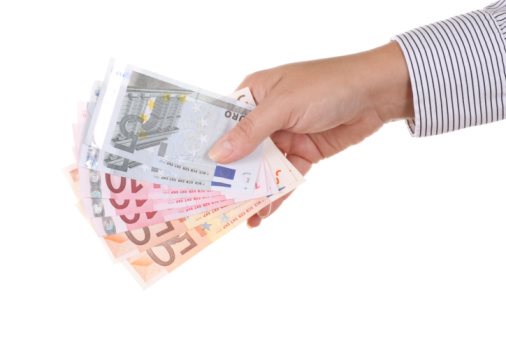 What are Stafford Loans?
A Stafford loan is a type of student loan, offered to eligible students enrolled in American colleges, universities or other accredited institutions of higher education to help finance the education endeavor. The loan's terms are outlined in Title IV of the Higher Education act of 1965, which pledges repayment to the lender if the student defaults on his/her payments or promise to pursuit an academic degree.
Stafford loans are delivered and regulated by the William D. Ford Federal Direct Loan Program. The United States government provides these low-interest loans to eligible students in order to cover the costs associated with enrolling in a four-year university, college, community college, trade, technical or career school. Those students deemed eligible for the Stafford loan program will borrow directly from the United States Department of Education at participating universities or institutions of higher education.
Because Stafford loans are guaranteed by the faith of the United States Government, the financing is provided at lower interest rates when compared to loans offered by private institutions. These lower interest rates; however, are met with more stringent eligibility requirements and borrowing limits placed on Stafford loans.
Types of Stafford Loans
Direct Subsidized Loans: This type of Stafford loan is provided to students with financial needs. A student's school will review the results of their Free Application for Federal Student Aid and evaluate the amount the individual can borrow. The student will not be charged interest during deferment and grace periods.
Direct Unsubsidized Loans: This type of Stafford loan does not require the student to demonstrate a financial need. Similar to subsidized loans, the student's school will evaluate the amount the student can borrow. With a direct unsubsidized loan, interest will accumulate from the time it is first paid out. The student may pay the interest while in school and during grace, deferment or forbearance periods or the student may allow interest to accrue and be capitalized. If the student chooses to not pay interest as it accumulates, the total amount owed will increase because the student will be charged interest on the higher principal amount.
How do I Apply for a Stafford Loan?
To secure a Stafford loan you must complete the Free Application for Federal Student Aid. The majority of students file the Free Application for Federal Student Aid via the Internet to submit their application. Schools will use the information from your application to determine how much aid you are eligible to receive. Stafford loans are typically included as part of the award package, which will contain other types of aid to help fulfill the costs of enrolling in college or career school.
When you are first awarded a Stafford loan, you must complete a Master Promissory Note–a legal document where you will promise to fulfill the repayment obligations of the loan and any accrued interest or fees attached to the loan. Moreover, the Master Promissory Note will explain the terms and conditions of the loan. In the bulk of instances, a Master Promissory Note can be used for loans that a student receives over several years of study. If a student previously signed a Master Promissory Note to receive a program loan, they will need to file and sign a new Master Promissory Note for a direct loan.
How Much Money Can I Borrow?
A Stafford Loan has limits; the maximum amounts you are eligible to receive are capped for each academic year and in total. These caps will be elucidated below. The actual loan amount you can borrow per year will depend on your year in school, whether you are classified as a dependent or independent student and other factors. These factors may diminish the loan amount below the maximum amounts listed below.
You may be eligible—depending on your financial need– to receive a subsidized loan package for an amount up to the annual borrowing limit for your particular level of study. If you come across education expenses that are not fulfilled by subsidized loans and other forms of aid, you may receive an unsubsidized loan so long as you do not exceed the combined subsidized and unsubsidized annual limits.
Annual and Aggregate Loan Limits for Stafford Loans:
First Year Stafford Loans:
•
$5,500 for dependent undergraduate students
•
$9,500 for Independent Undergraduate students
•
$20,500 for Graduate and Professional Degree students
Second Year:
•
$6,500 for dependent undergraduate students
•
$10,500 for Independent Undergraduate students
•
$20,500 for Graduate and Professional Degree students
Maximum Total Debt Allowed from Student Loans When You Graduate:
•
$31,300 (No more than $23,000 of this total may be found in the form of subsidized loans) for dependent undergraduate students
•
$57,500 for Independent Undergraduate students
•
$138,500 for Graduate and Professional Degree students
Note: the limits listed above are the maximum annual amounts you can borrow in both unsubsidized and subsidized forms. You may secure one type of loan or a combination of the two. Because you are not allowed to borrow more than the cost of admittance minus any other financial aid you will receive, you may receive less than these amounts.
How is the Money Delivered to Me?
If you are deemed eligible by the United States government to receive a Stafford loan, you will be paid by your school, in at least two installments. An installment may not exceed one-half your total loan amount. Your academic institution will use the loan money to fulfill tuition costs and other fees (such as room and board). If any funds remain, you will be awarded the monies by check or other means. For first-year undergraduate students and first-time borrowers, your academic institution will not disburse your first payment until 30 days after the first day of your enrollment date.
Stafford Loans: Interest Rates
Undergraduate Students: If your first disbursement of a subsidized loan is delivered between July 1, 2011 and June 30, 2012 the attached interest rate will be fixed at 3.4%. This rate is fixed at 6.8% for the same dates for Graduate and professional degree students.
Direct Unsubsidized Loans: The attached interest rate is fixed at 6.8% for every borrowers (both undergraduates and graduate students).
Comments
comments