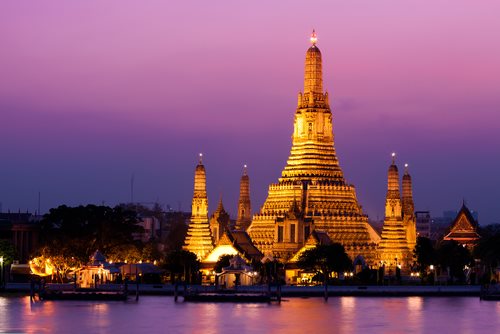 The Securities and Exchange Commission announced an emergency court order to freeze the securities and assets of a trader in Bangkok, Thailand, who made in excess of $3 million by trading in advance of last week's announcement that Smithfield Foods agreed to a multi-billion dollar purchase by the Chinese holding company, Shuanghui International Holdings.
The agency alleges that Badin Rungruangnavarat purchased thousands Smithfield call options and futures contracts from May 21st through May 28th in an account with Interactive Brokers LLC. Rungruangnavarat allegedly engaged these transactions based on nonpublic information regarding the prospective acquisition, and among possible sources is a Facebook friend who is a director at an investment bank to a different company that was debating whether or not to purchase of Smithfield. After securing profits from his aggressive trading, Rungruangnavarat attempted to withdraw more than $3 million from his account earlier this month.
"The pace in which we were able to execute this action exemplifies the tenacity, talent, and commitment that the agency's staff possesses to keep our markets and investors safe," said Andrew Cereseney, the Co-Director of the agency's Division of Enforcement.
According to the agency's complaint filed in a U.S. District Court, Smithfield publicly announced in late May that Shuangui agreed to procure the company for $4.7 billion, which would be the largest ever acquisition of an American company by a Chinese purchaser. Smithfield, which is based out of Virginia, is the world's largest pork processor and producer. Following the announcement, Smithfield stock surged nearly 25 percent higher than the previous day's closing price.
The SEC procured the emergency order late yesterday on an ex parte basis. The order effectively froze the proceeds of Rungruangnavarat's securities purchases, and prohibits Rungruangnavarat from tampering with evidence. The SEC alleged that Rungruangnavarat violated the Securities Exchange Act of 1934. The SEC is seeking disgorgement of all illegal gains, a financial penalty, and a permanent injunction.
Source: sec.gov
Comments
comments