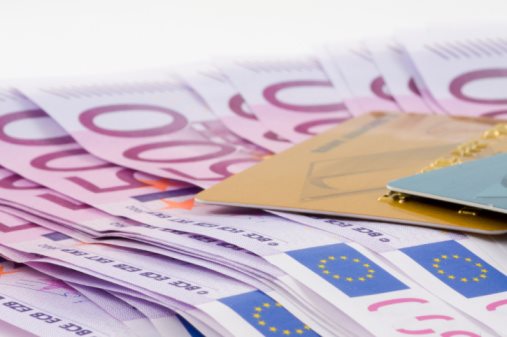 What is a Perkins Loan?
A Perkins loan is a lower interest, needs based loan for college education offered by the federal government. There are a number of reasons why the Perkins loan is an attractive option for financing a college education, not the least of which is deferred payment until after graduation, a low and fixed interest rate and eligibility for federal loan cancellation and consolidation.
What are the terms of a Perkins loan?
The Perkins loan has a fixed interest rate of 5% and has a repayment grace period of nine months after graduation or falling below half-time student status. In the meanwhile, interest does not accrue on the loan until the loan begins to be repaid by the borrower. The current limits for undergraduate students are $5,500 per year, up to $27,500 maximum. Graduate students may borrow up to $8,000 per year, up to a limit of $60,000 that includes undergraduate Perkins loans. The limitations and amounts are subject to the actual needs of the student and other aid received by the student. You will need to repay this loan within 10 years, depending on the amount owed.
How is a Perkins loan disbursed?
This loan is disbursed through the student's school. The school receives a certain amount of funds for Perkins loans through the US Department of Education. The fund is then replenished through payments made by others that have Perkins loans in addition to occasional payments by the federal government for loan cancellations. The school determines how the loans are disbursed, screens students for eligibility and will reflect the loans when billing the student or pay the student via check.
How do I apply for a Perkins loan?
You must be able to demonstrate financial need as Perkins loans are limited and will only be given to those students that qualify. You may need to consider other loan arrangements if you do not qualify for this needs-based loan. To be considered for eligibility on a Perkins loan, one must submit a Free Application for Federal Student Aid (FAFSA) as early as possible. As Perkins loans are limited, there is no guarantee that those that are eligible will receive a loan as these funds are limited. You should check with your school's financial aid office to determine if your school is one of the 1,700 institutions that received federal Perkins loan funding. You will need to sign a promissory note ensuring that you will repay the loan according to the terms of the agreement.
What are the benefits of a Perkins loan to other student loans?
The Perkins loan interest rate is comparatively lower than the interest rates for other student loans. Student loans have generally high interest rates due the money being borrowed in a short period of time for a specific purpose, when compared to a long term home or auto loan. Interest does not accrue on the student loan with the student is still in school and many other loans would contain this provision, putting pressure on the student to graduate quickly and being repayment.
You will not be able to discharge any student loan, especially those made by private lenders, but you may deferred payments on a Perkins loan if you demonstrate sufficient hardship.
What happens if I need to defer my Perkins loan?
As Perkins loans are disbursed by schools, you should contact your school immediately to request a deferral. Failure to make payments on the loan will result in penalties.
Can my Perkins loan be cancelled?
The federal government will forgive some student loan debt under certain conditions. Those with a Perkins loan that teach full time in low income schools, teach subjects that there are a shortage of teachers (mathematics, science, foreign languages, or bilingual education) or volunteer for the Peace Corps may have their loans cancelled by the following schedule:
•
15 percent canceled per year for the first and second years of service,
•
20 percent canceled for the third and fourth years, and
•
30 percent canceled for the fifth year.
Up to 100% of the Perkins loan, including interest can be cancelled through this program.
Can I consolidate my Perkins loan?
You may, but be aware that you will lose the previously state cancellation benefits if you choose loan consolidation.
Consolidation is not necessarily beneficial unless the student has other subsidized loans with higher interest rates. Federal Student Loan Consolidation takes the weighted average of the loan rates and then extends the term, based on the preference of the debtor. This term can be anywhere from 10 – 30 years. The average rates are rounded up to the nearest 1/8 of a percentage and capped at 8.25%.
This grants the student financial flexibility in repayment, even if the amount repaid will be higher due to the longer term. In many cases though, the lower interest rate ends up saving the student money.
There are a number of pitfalls in federal student loan consolidation, such as picking a 30 year repayment, which will cost the student dearly in interest payments. Additionally, the fixed interest rate at 8.25% is much higher than the Perkins loan 5%, so consolidation should only occur if the student also has Stafford, PLUS or other loans that need repayment.
How does a Perkins loan affect my credit worthiness?
Education loans are considered "good debt" as it represents an investment into ones earning potential. The student's credit score will not be impacted as long as this debt is repaid by the terms agreed upon with the school.
All federal subsidized loans lack an early repayment penalty, allowing the student to repay extra on the principal with every payment to reduce the amount of interest that will be accrued on the principal. If you can afford early repayment, it is in your best interest to do so.
Comments
comments