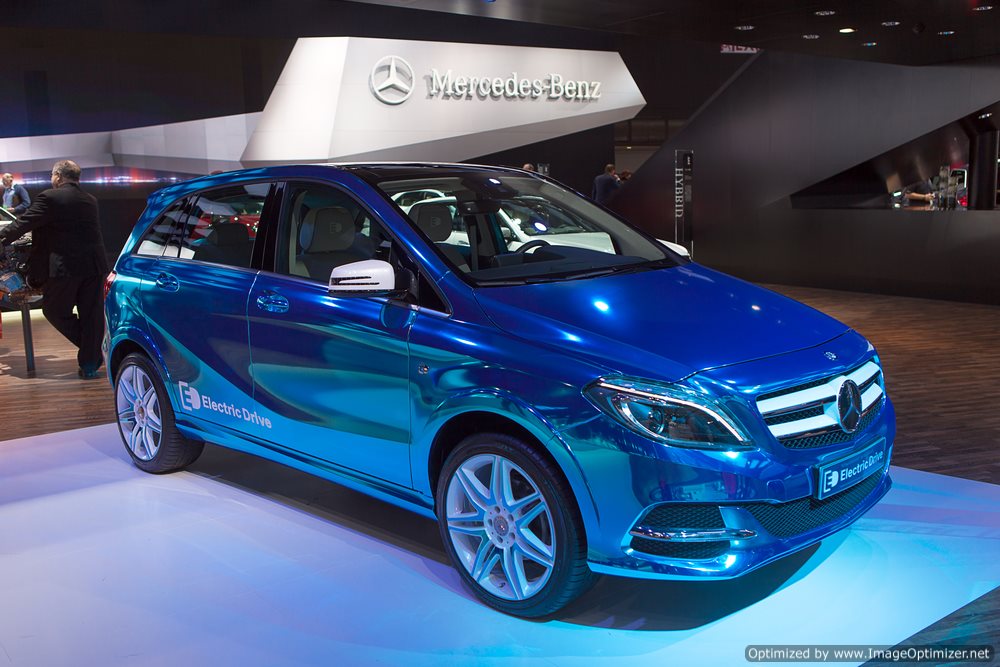 Mercedes-Benz has unveiled a revolutionary electric car developed in partnership with Tesla Motors. The new electric car is a version of Mercedes' B-class hatchback, which was just released in the United States last month.
The 2014 Mercedes B-class Electric Drive will be released first in the United States before reaching other markets. The new car will go on sale early next year in just a few states but will become widely available later on.
This new car is a much small version of the Mercedes brand that Americans have grown accustom to. Currently the smallest Mercedes on the market is the C-class; however, the luxury automaker will soon begin selling the smaller CLA-model and even smaller cars are expected to be available in the states within the next couple of years.
California-based electric car maker Telsa Motors agreed to help Mercedes develop and manufacture parts of the new car's electric drive system, including the lithium ion battery, electric motors, on-board chargers and other electronic equipment associated with the vehicle. Besides making its own vehicle, the Telsa Model S sedan, the company already manufacturers electric drive components for the battery-powered Toyota Rav4 EV.
The Mercedes Electric Drive vehicle possesses a "quick charge" feature that gives the vehicle a range of 60 miles after just a 2-hour charge. With a full charge, which takes roughly 7 hours to complete, the vehicle will travel roughly 115 miles. The car is equipped with a 134 horsepower electric motor that allows the vehicle to accelerate from zero to 60 miles an hour in under 10 seconds.
The new Mercedes will come with a number of safety and luxury features including active parking assistance and a system that helps drivers stay in their lanes.
Mercedes already offers a version of the B-class powered by Hydrogen fuel; these fuel cells turn hydrogen into water and electricity inside the vehicle.
Mercedes' parent company, Daimler, also offers the Smart Electric Drive, which is a two-seater that is set to go on sale in the United States in May of this year. The electric version of the Mercedes' high-performance SLS AMG sports vehicle, which features a 751-horsepower electric motor, is hit the market within a year, although the U.S. release date has to be affirmed.
Comments
comments