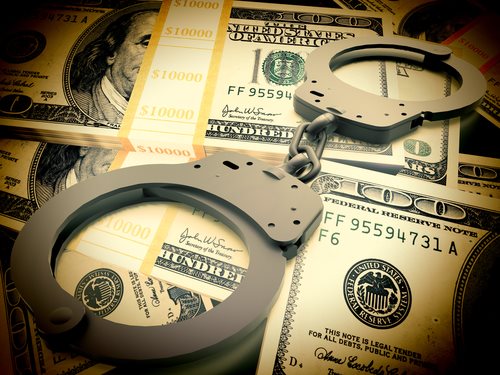 Former Enron executive Jeffrey Skilling has reached an agreement to reduce his fraud sentence by nearly a decade. Skilling, according to court documents, will remain incarcerated for years, but could potentially shave ten years off the 15 years remaining in his prison sentence.
Former executive Skilling is now known as inmate #29296-179 at the Englewood federal prison in Littleton, Colorado. Mr. Skilling was convicted in December of 2006 for conspiracy, fraud, insider trading and lying to auditors in the largest corporate fraud case in the history of the United States. Mr. Skilling was originally sentenced to 24 years in prison, which would put him on pace for release in February of 2028.
"The agreement in this matter brings finality to a long and painful process," said attorney Daniel Petrocelli for O'Melveny & Myers. "Although the suggested sentence for Mr. Skilling would be more than double of any of the other Enron defendants, all of whom have been released from prison for a long time, Jeff would at least have the opportunity to get back to a meaningful portion of his life."
The Federal Government submitted a series of documents to federal court in the Southern District of Texas claiming they had reached an agreement to reduce Skilling's sentence to as little as 15 years.
"This agreement will finally put an end to the battles surrounding this matter," said a spokesman for the Justice Department. "This agreement guarantees that Mr. Skilling will be punished for his crimes and that victims will receive the restitution they deserve.
The spokesman for the Justice department claimed victims will receive $40 million in restitution as part of the agreement. In excess of 4,000 Enron employees lost their jobs, and many of these individuals also lost their life savings, when the Houston-based energy company declared bankruptcy in 2001. In addition to workers, investors also were hard hit from the illicit activities and ultimate failures, losing more than a billion of dollars.
Source: sec.gov
Comments
comments